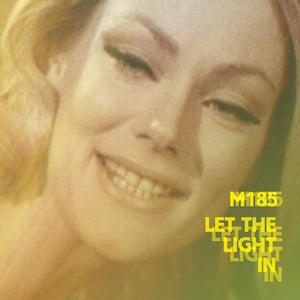 €

14.00
M185 - LET THE LIGHT IN (2011)
Available on CD (Digipak) or Vinyl (incl. digital download mp3-320kBit/s).
TRACKLIST:
1. 500 Seconds From The Sun
2. Space Bum Rocket Kid
3. Strange Weather
4. The City And The Beat
5. V.S.
6. Ready When You Are
7. Floating
8. The Big White Light
9. The Rift
What do M185 say about this album?
"Good choice, just buy it! Maybe the best way to start your M185 record collection. Have you already seen the video to Space Bum Rocket Kid? Anyway, make your day a good day and watch it again...
http://www.youtube.com/watch?v=7utBYIzS50o
Thanks for making us rich kids"