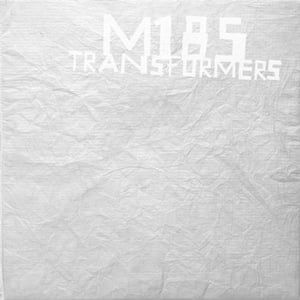 €

12.00
July 1, 2009
12 inch LP Release incl. digital download mp3-320kBit/s
Fabric Cover by Ute Ploier
Supported by SKE
TRACKLIST:
1. Capitalism And Schizophrenia
2. Attics
3. Closer
4. Your Speed Is My Break
5. And The Rest Of The World
6. Summerstrong
7. Dead As Disco
What do M185 say about this album?
"Transformers, our tribute to Megan Fox. No, it is not, well spotted! Comes with a classy cover - white typeface on a white background. A reasonable priced way to impress your geek friends. And the music? Just fucking ace...